Deals Episodes
Shapewear Comparison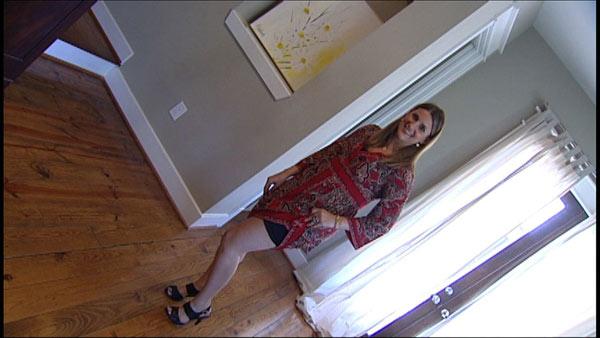 Does price matter when it comes to buying shapewear? We put them to the test!
Women, admit it. It's something we have a love/hate relationship with, shape wear. But get this, we found that some of the same companies that make high-end department store shapewear make less-expensive versions. But, is it worth paying more?
"I had twins, nothing went back where it was supposed to go, so you know I wear the shapewear under everything - dresses, pants," said Sherie Darlow.
Sherie Darlow is proud of her figure but she admits she feels best when wearing shapewear.
"There is a comfort level," said Sherie. "That's the number one reason I would wear it is to feel comfortable in clothing."
Our models tested four of the most popular types of shapewear. We didn't tell them the brands they were trying on until afterwards so we could get an honest reaction. Sherie tested the $38 Spanx "Super Higher Power" tummy and thigh shaper against the $23 "Assets" version. Both are made by the "Spanx" company.
"The top of this one doesn't stay as well as the top of the other one. At first getting it on it kinda rolled down," said Sherie. "It still doesn't feel like it would stay as well as the other one, because the other one was one solid piece."
Right away, Sherie didn't like the way the top of the Spanx shapewear fit. But, she did like the fabric.
"It feels a little lighter, the fabric is not as thick, which doesn't really matter once you have it on," said Sherie. "The fabric is thinner it's easy to move it. I feel like it makes the dress feel better, but it's not as comfortable up here because there is this subconscious knowing that I'm going to be adjusting making sure no one is looking as I do one of these numbers a couple of times a day (pulling up). I definitely feel like I would prefer the other one to this one."
Her final pick, the $23 Assets shape wear.
"I like the fact that it's less expensive. I feel like it's more of a bargain because I would have bought that one anyway," she said.
Lisa Lehman tested the $38 "Flexees Fat Free Dressing" tank top against the Wal-Mart "Sweet Nothings" $15 version. Both are made by Maidenform. First, the Flexees brand.
"This is my first time to try on a tank top shaper and I like it," said Lisa. "It's comfortable, it was a little bit hard to get on, it was tight. But I like it because it sucks everything in, it comes down low so I know it won't ride up. I've tried shapewear on before that you put on your legs and it comes up from the legs to your stomach and this is a lot easier to put on a shirt and it covers the same area.
Then, she tried on the Wal-Mart "Sweet Nothings" tank.
"Really it feels exactly the same as the other one," she said. "The first tank top had more area to adjust on the arm strap, and the second one had less of an area to adjust. Given both options, trying both on they felt exactly the same so if I were shopping and tried them both on, I would most likely try the cheaper one."
The $15 tank wins hands down.
Next, we tested the shape wear slip. Maidenform makes a $54 "Flexees" slip sold at department stores and a $15 "Sweet Nothings" slip sold at Wal-Mart.
Our model, Tanya Boucher couldn't believe they were different slips.
"Both slips are exactly the same. Identical," said Tanya.
We had her try on the more expensive one first.
"I really like how it feels like a tank top from the top up. it actually even looks like a tank top. And from the bottom I don't feel too constricted so it's almost more like a slip, but I still find that it's slimming," said Tanya.
Then, it is time for the $15 Wal-mart version.
"This slip, I try looking for any differences," said Tanya. "I think the material is the same, the seams are in the same place. It even has the built-in undergarments feels the same. Exactly the same. Everything. Right to the T. Everything exactly the same."
And, she was shocked when she found out the price difference.
"No way! If there was some difference to it that I could justify a higher price than I may have convinced myself to go with maybe the name brand over the Wal-Mart slip, but I can't find anything different so there's no point in paying that much more. So I would go with the Wal-Mart slip," said Tanya. "I'm actually probably going to take it with me to a wedding I have."
Our final product was the footless shaper. Spanx sells a $26 version at department stores and a $9 version under the "Assets" name at Target. We had Lisa put these to the test, first with the less expensive pair.
"It feels good under my pants," said Lisa. "I would wear footless shapewear under pants to work. I could wear it under a dress for casual. There are probably a lot of vacations I could wear the footless shapewear."
When we asked her to try on the "Spanx" pair of footless shape wear, Lisa knew her favorite right away.
"It is reinforced in the front area for the tummy," she said. "The material on the legs is a little bit more fine like pantyhose. And at the bottom it's a thinner piece of material that's reinforced at the bottom. I like it better. I would pick the second footless shapers because they are a little bit more delicate and they have the reinforced tummy."
The winner this round -- the spanx version. Lisa says she wouldn't mind paying a little more.
"For $26 I like the added benefit of having the reinforced top in the front especially and for it to be more like pantyhose -- nicer material. I think I would spend a little extra money for that."
We checked back two weeks later - after a few washes and wears - and the women said they still preferred their first choices.
Items we tested:
Slip Compare
Flexees - Maidenform $54
Sweet Nothings - Walmart - made by Maidenform $15
Tank Top Compare
Flexees "Fat Free Dressing" -Maidenform $38
Sweet Nothings - Walmart - made by Maidenform $15
Footless Shaper
Spanx $26
Assets - Target - made by Spanx $9
Thigh/Waist Shaper Compare
Spanx - "Super Higher Power" $38
Assets - Target - made by Spanx $23
Special thanks to dimensions6100.com.