Deals Episodes
Seven Uses for Charcoal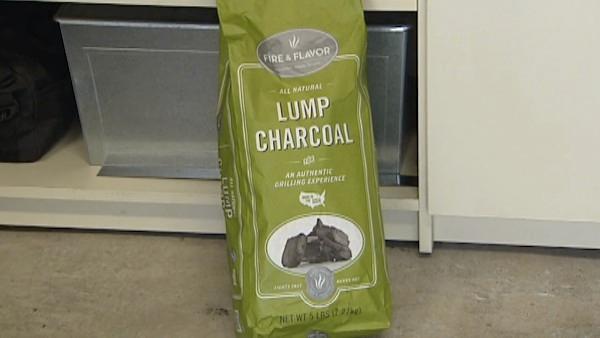 Think charcoal is just for the barbeque? Think again. Put your leftover charcoal to use around the house. Professional organizer, Julie Hibbs, shows us how to repurpose charcoal from using it in the garden as mulch to a detoxifying face mask.
Here are seven ways you can use charcoal around the house:
Keep Tools from Rusting
Garages can get very humid, so keep your tools from rusting by adding charcoal to your toolbox. Using something like an old stocking, stuff lumps of charcoal into it and place the stocking in your toolbox. This will absorb the moisture and prevent tools from rusting.
Use Charcoal as Mulch
You can use those small pieces of your all natural hardwood lump charcoal at the bottom of the bag of or break it up into 1 inch squares as a substitute for mulch. If you cover your soil with it, it helps reduce weeds and keeps the moisture the soil so you don't have to water as often.
Sidewalk Chalk
If you've run out of chalk for the kids, just use your lump charcoal. This is a great substitution and will keep the kids busy.
Odor Eliminator
Just like baking soda, charcoal absorbs odor and works great for the refrigerator. Put your charcoal in either a perforated bag or an empty bowl and place it in the back of your refrigerator. You can change it out every time you clean your refrigerator.
Hardwood Floor Scratch Fix
Scratches can be a big eyesore on your hardwood floors. For a quick fix, use your charcoal as a temporary corrector. Just color in the scratch and wipe it off to make sure you don't have a lot of excess. This works best on dark wood floors.
Charcoal Face Mask
Using activated charcoal, you can make a face mask that helps pull the toxins and impurities out of your skin. Open 3 charcoal tablets into a bowl, a little warm water and a squeeze of honey and stir until it becomes a paste. Then apply it to your face, making sure to avoid your mouth, eyes, and nose area.
Charcoal Teeth Whitener
Using activated charcoal, you can make a teeth whitener. Just open a capsule and dip your wet toothbrush into it and brush your teeth. Julie says it's one of the best teeth whiteners out there for much cheaper than other whiteners on the market. For more from Julie, visit
SquaredAway.com.