Deals Episodes
Saving $5 Bills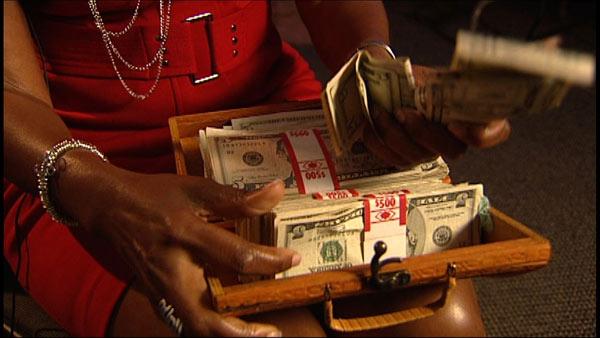 Saving money is not as hard as you might think. "The Money Lady" Marilyn Logan recommends saving all of your five dollar bills.
"Currently right now I have a little over $5,040 in fives that I've accumulated," Says Marilyn.
Logan has helped people all over the country save money by a simple concept.
" I want people to get back to doing what their great grandparents used to do which is they saw their money our challenge is we don't see our money anymore." Says Marilyn.
So, you already know the first step in this plan -- try to wein yourself off the card.
"So gather cash for example $100 or $200 whatever you choose and you put cash in your wallet at the beginning of the week and you make decisions based on the cash and not the card."
But here's the key -- as you are spending that cash -- watch for those coveted $5's and when you get one back as change -- don't spend it!
In just two months, Hanq Neal, has already saved more than $600! He plans to contribute the money to the building fund at his church.
"I'm not the best manager of money, " says Hanq, "I was praying because I knew something had to change and I knew that in order for me to make this contribution or to be able to do this I was going to need some super natural help. I woke up in the middle of the night and saw Marilyn Logan onone of the access channels and I was like, 'well, I can do that'," says Hanq.
The whole point of Marilyn's program -- saving for the "when" and not the "if's" in our lives.
"It's kind of like having an umbrella -- most people have two or three -- why? Because people know it's going to rain they just don't know when and just know it will and don't want to be caught without an umbrella," says Logan.
For more information on saving your 5's, log on to Marilynlogan.com.