Deals Episodes
Protect Your Plants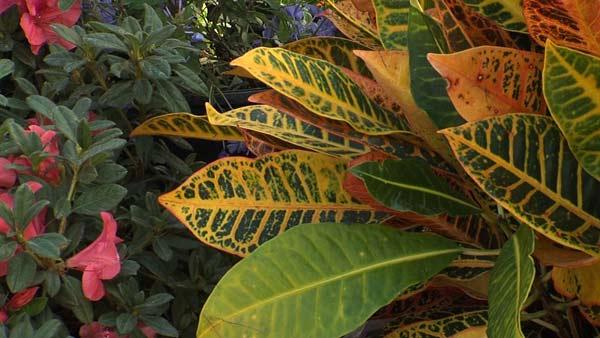 Did you forget about your plants this winter? Our gardening guru Eddie Russell with Cornelius Nurseries says it may not be too late to protect your investments.
"It depends on what part of the country you live in, of course, if the soil is frozen a foot deep it may be too late, but in more temperate climates there are things you can do in advance," he says, starting with mulch.
"That's very important, it helps insulate the root system, you can do it with a hardwood mulch or a pine mulch or you can, if you want to be more frugal and save money, you can use newspapers -- that's a good old fashioned way of mulching your soil, also you can rake leaves and pine needles into the flower beds to help protect the root system," Eddie says.
Believe it or not, Eddie says make sure to water your flower beds before a freeze. As the water freezes, he says, it releases heat and increases the temperature around the plant!
"When covering your plants make sure to use a material that's conducive to covering your plants. For years, we used plastic and we're finding out that could do more damage than not -- it does help protect the plant from the wind but the plastic itself can burn the plant so you want to use a material like a thermal frost blanket or sheets or blankets -- anything you have around the house that's soft," Eddie says.
He says that can actually make a seven to eight degree difference underneath blanket, but you have to make sure it's well secured underneath the perimeter of the plant using stakes or even bricks that come out of your landscape.
Thermal blankets cost around $15 or you can buy it by the foot for 99 cents.
Eddie also shows us a "planket" which has a drawstring that you can tighten around the plant so you don't have to worry about staking it down.
"Another way you can save money, if you have any boxes around the house from your last move or something you ordered - put them over your plant. This works really well as insulation, too," Eddie says.
He says you can even create your own little greenhouse using a tomato cage.
"You can put the tomato cage around it, you can put plastic on top of that and it keeps plastic from touching the leaf and burning the leaf and you create a little greenhouse environment - that can work also," he says. "Another thing to do if you have some Christmas lights, I like this old fashioned remedy, wrap these lights all around the plant then turn them on put your covering on there and it will actually produce a little more heat."
If your perennials have already gotten too cold, Eddie says you can cut them down but other shrubs -- just leave them alone.
"I wouldn't do any trimming if you have a leaf with a burn on it - you want to leave the burnt tissue on there it helps protect the leave that are underneath that," Eddie advises.
And don't forget about your potted plants.
If you've already lost your plants to the freeze or want to start over, Eddie show us how to arrange your landscape to help protect your plants year round.
"If you're a good gardener you need to be fertilizing your plants, everybody should be doing that, plants need it also, the fertilizer builds winter heartiness into your plants - the healthier the plant is the more winter hearty it's going to be," Eddie says. "Also, when you're landscaping the plant, when you're buying the plant, think about your plan and think about winter and put the plants that may be a little more tender in areas that have a wind block like a fence or on the south side of the house to protect from the north wind. Also, when you get closer to the home the radiant heat from the house helps a little bit too - so those things are things to consider when making your plant selection," said Eddie.
For more information visit calloways.com/cornelius.