Deals Episodes
Property Room Sells Discounted Police Confiscated Items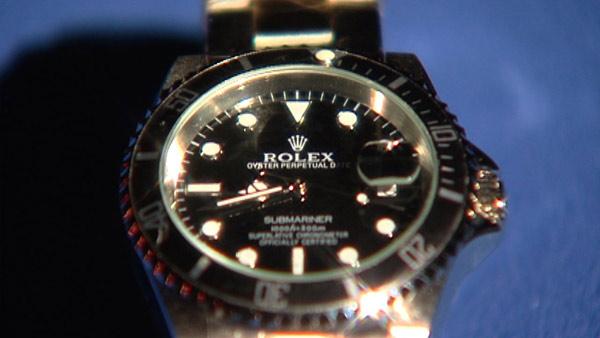 Looking for a deal on name brand items? Here's something you might not have thought of -- items from the police property room.
Working with 2,800 police departments, municipalities, airports, museums and aquariums, PropertyRoom.com streamlines the auction process by cataloging the unclaimed property, refurbishing it if needed, performing the authentication process, auctioning it and delivering it to the successful bidder.
With close to 4,000 unique items up for bid at any given time and hundreds of new auctions added daily -- from buffalo horns to swords to jewelry and electronics -- most of these items have a starting bid at just one dollar.
Founded in 1999 by former police, Property Room originally provided online auction services solely to law enforcement agencies. By statute, such agencies must sell seized, recovered, found, and unclaimed personal property at public auction.
Over 2,700 police departments, county sheriffs, state police and other municipal agencies (airports, fire and marine departments, municipal fleets) nationwide have awarded contracts to Property Room, trusting them to conduct internet auctions on their behalf, and to date almost $50 million in auction proceeds have been sent back into their communities.
Larger items like furniture, desks and vehicles are sold on publicsurplus.com.
The best deal is keeping the stuff you own. So what can you do to protect your personal belongings if you are a victim of theft or crime?
The hard part is finding the rightful owner and it's determined by the serial number. If you report that property is stolen and police can identify it through serial number, they can get it back to the rightful owner. But a lot of time that doesn't happen. If you don't have that serial number it can't be identified. If you do have that serial number and it does end up here or a pawn shop around the city, then we can identify the owner of that property and get it back to them.
For more info:
Get Social with Deals:
Like Deals on Facebook:
facebook.com/DealsTV
Follow Deals on Twitter:
twitter.com/Deals_TV
Pin Deals on Pinterest:
pinterest.com/DealsTV
Due to the pre-recorded nature of this program, some prices may not be current. Please check your local retailer.