Deals Episodes
Out of Box Hair Color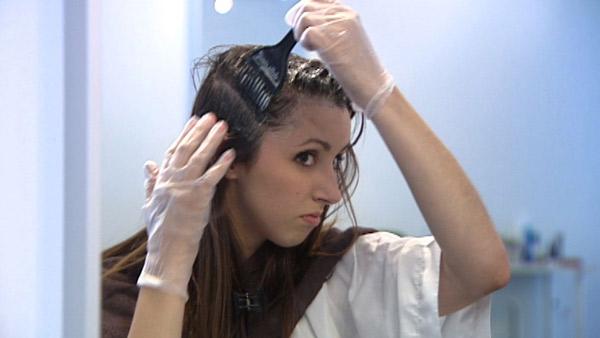 If you love to color your hair, but hate the expensive price tag at the salon, here's an option that just might fit your budget.
Karen Anne Vinson, founder of
Della Ricca Hair Color
, says it's unlike any other hair color you would buy in a box.
"Box Hair is one-size fits all, we're not. We get to mix all the different colors together, plus choose the correct developer that goes with it," she said.
Vinson does most of her business online, skyping with customers to get an idea of their current hair color and texture and the color they want to have.
'You go to our website and you can set up an appointment to skype with a board certified hair colorist and determine the best hair color for you," she said. "I've skyped with people all over the world; one of my favorite is women in South Korea or Afghanistan who cannot get American hair color."
She then mails you the color and you apply it yourself.
"I skyped with Karen Anne and I told her about my hair texture, my coloring history, the kind of what color I was looking for -- not a dramatic change, but no brassiness and she custom blended me this color and I got it in the mail about 10 days later," said customer Allison Hradecky who regularly colors her hair using Box Hair Color. "I just followed the instructions on the box and it was pretty much the same thing I've done before and I got a bowl and brush to apply it which was better than just using my hands and a squirt bottle."
You let the color sit for about 20 minutes and rinse.
"I don't have any product in my hair right now and it looks healthy and it's not dried out, it's not brassy, it's what I wanted," said Allison.
The average cost is $30 or you could get a root touch up for $12.
"I would do it again for sure and it's within my budget, I'm paying back student loans right now so I can't afford to go to a salon every month and this is a great price for me," said Allison.
For more information about Della Ricca Hair Color visit dellariccahaircolor.com.