Deals Episodes
One Pot Wonders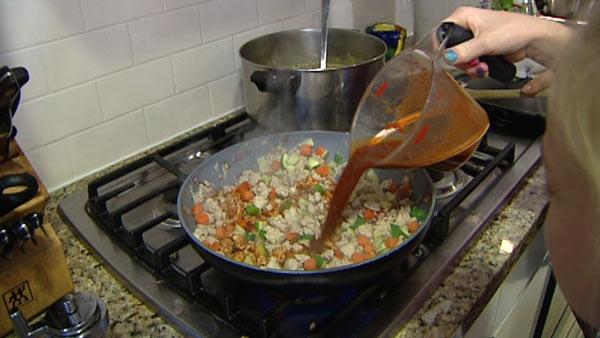 Busy mom and nutritionist Gabrielle Welch has mastered the 'one pot wonder' dinner. She whips up quick, easy and nutritious meals without breaking the bank.
"I've got three kids we are really busy. The last thing we feel like doing when we come home at night is spending 20-30-40 minutes making dinner," said Gabrielle. "Most of my personal favorite, 20 minute, 5 ingredient dishes are really one pot dishes. You are not having to put something in the oven, do something on the stove in several pots, you can do it in one dish. Keep it simple, don't try to complicate things by adding more and more ingredients and the fewer ingredients the less your meal will cost."
Gabrielle suggests giving dark chicken meat a try.
"I chose chicken thighs today because they are cheaper than chicken breasts and you can buy a large bag at the store of thighs and you get a lot more bang for your buck," said Gabrielle.
Here are four quick and easy "one pot" meals:
Green Chile Chicken Stew
Turkey Tacos
Slow Cooker Stuffed Bell Peppers
Easy One-Dish Chicken
For more information:
www.WelchWellness.com
www.ThePizzaTrap.com
Gabrielle@WelchWellness.com