Deals Episodes
One Month Gift Card Challenge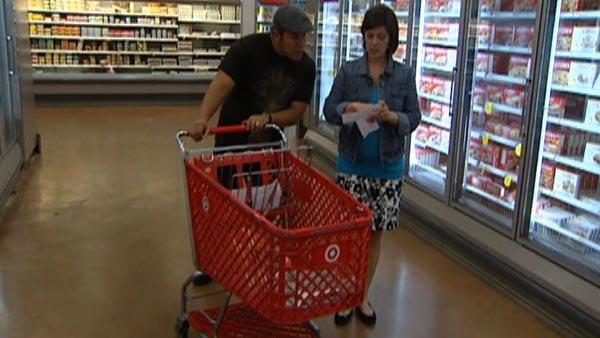 As a 30 day budget-tightening experiment, one mom pledged to forgo cash and use only discounted gift cards she purchased online.
Whether she's shopping at Target for groceries, picking up a gadget at Best Buy, or even filling up at the pump -- Ashley Grimaldo is paying with gift cards.
"I have a two-year-old and a one-year-old, and one on the way in August, so we're looking to save money," says Ashley.
Discounted gift cards are available to buy on many websites:

Gift Card Granny sells gift cards from hundreds of merchants, including Home Depot, IKEA, and Toys R Us.
Plastic Jungle's merchants include Macy's, The Container Store and Whole Foods.
Cardpool's selection is the smallest of the three, but they still have an impressive number of merchants, including Gap, Kohl's, and Nike.
You can find gift cards for retailers as well as restaurants, hotels, and rental car companies.
Ashley also boosted her savings by shopping with store and manufacturer coupons.
Before you buy online, it's important to know what kind limitations are placed on the gift card you're getting; read the fine print. Ashley says that you can buy gift cards off eBay auctions, but make sure you're only patronizing sellers with very positive feedback.
In one month, Ashley saved $206, overall savings of about 10 percent on everything she purchased. At that rate for an entire year, she could save $2,472.
For more information, visit:
giftcardgranny.com
cardpool.com
plasticjungle.com
ebay.com