Deals Episodes
One-Minute Mani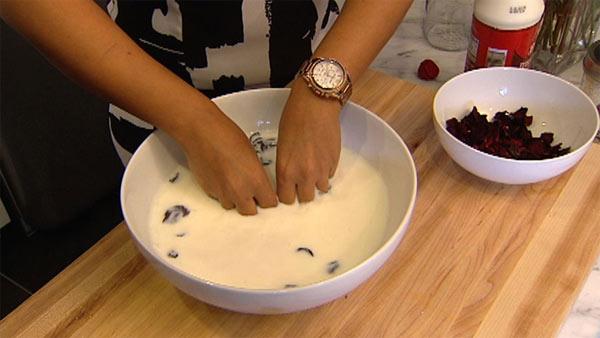 Don't have time or money for a manicure? Do it yourself using many ingredients you have on-hand! Kat Cosley, host of Deals, shares some homemade hand and nail treatment recipes.
If you have more time, do each treatment in order for the ultimate manicure!
MILK AND ROSES HAND SOAK
Dried Roses
Whole or powdered milk
Tapioca pearls
Mix the amount of each ingredient you'd like and soak for 10-15 minutes in warm water
BROWN SUGAR CUTICLE SOFTENER
Makes 1 treatment
1/4 cup course brown sugar
Baby oil/Olive Oil to make into a paste
Mix together
Using a hand washing motion apply the mixture to the hands.
Continue the washing motion for a minute then rinse off with warm water and pat dry.
Alternate Uses Nail Tools
Lightly buff nails with a soft piece of flannel
Coffee stirrers/craft sticks are great for pushing back cuticles
Use a match book to file nails
OVERNIGHT HAND MASK
1/2 tsp Shea Oil
1 tsp Almond Oil
1/2 tsp Vitamin E Oil
2 tbsp plain yogurt

Blend ingredients into a creamy lotion. Massage the mixture into your hands and cover then with cotton gloves before bed. In the morning remove gloves and wash your hands with a mild soap and massage in some hand cream. Makes 2oz, enough for 1 treatment
NATURAL STAIN REMOVERS
Green tomatoes and Lemons can remove Yellow stains from hands.
Cut Lemon/tomato in half and rub the juice all over your hands or squeeze the juice and soak in the juice.
Leave on for 5 minutes and rinse well with warm water.
Lemons are a natural astringent and disinfectant that will leave your hands fresh, fragrant with naturally cleaner looking nails.
Due to the pre-recorded nature of this program, some prices may not be current. Please check your local retailer.