Deals Episodes
Melt and Save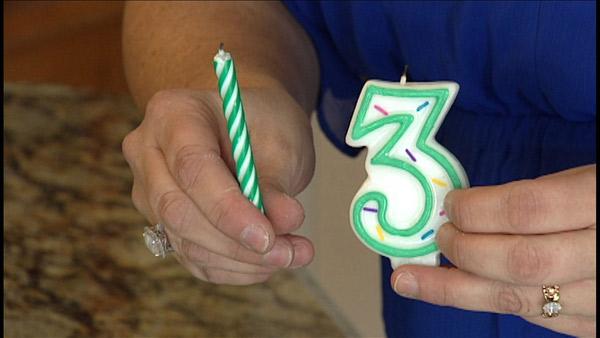 How many times have you tossed out items you thought were all used up? From soap to crayons and even candles, we've got a few tricks to get way more use out of old stuff laying around your house.
Making Soap:
Don't throw away your little pieces of soap. Save them to make a new bar of soap!
1. Save the tiny pieces of soap that you normally throw away to make a new bar of soap.
2. Cut them up into little pieces because you want them to melt evenly.
3. Put the little pieces of into the styrofoam cup -- about 3/4 the way full.
4. Fill the cup with water so it is even with the amount of soap.
5. Put it in the microwave for two minutes but check on it every 30 seconds so it doesn't bubble over.
6. Press it down a little bit and then let it sit for a couple of days until all the water is evaporated.
7. Peel the paper cup away.
Crayons:
Crayons are another wonderful thing to reuse.
1. Put the used pieces of crayons on a piece of foil.
2. Place in the oven at 250 degrees for about 10 minutes.
3. Pull out of the oven and pour the hot liquid into a mold.
4. When your crayons are dry -- approximately two hours -- pull them out of the mold.
Candles:
Try making a new candle out of all your used candles.
1. Use a small mason jar that can withstand the heat of the oven while the wax melts.
2. Break up your wax into the container and place it into the oven.
3. Leave it in the oven for about 15 minutes, until the wax is melted.
4. Let it sit out for a few minutes until it starts to harden again.
For more information visit couponcontessa.com.