Deals Episodes
Making Sushi at Home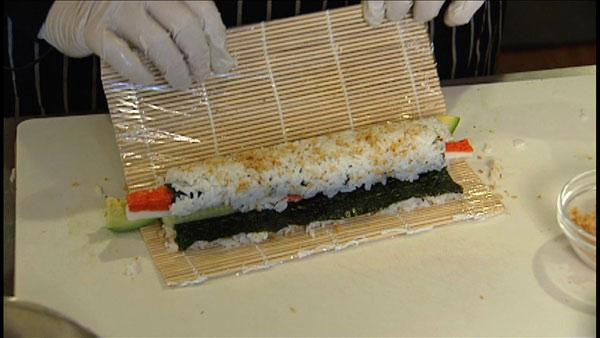 Sushi is great, but it can get expensive when you to go to a restaurant. Sushi rolls can cost you anywhere from $8 to $20 dollars and up in the restaurant! Would you believe you can make it at home for less than three bucks? And, it's easier than you might think.
Kathryn Herod and her partner run their own business, "Well Done Cooking Classes." One of the most popular requests is DIY sushi.
Tips for Making Sushi:
1. The most important thing is the rice. You should buy either called sushi rice or mishiki rice.
2. Measure out the rice you are going to use and wash it about three times. Try to get as much of the starch out as possible so the rice isn't as sticky.
3. Follow the package directions and put it on the stove to cook.
4. When it's done, add the sushi seasoning, which you can get at any grocery store.
5. After it is done cooking, transfer it to a larger bowl so it cools quickly and stops cooking. If it stays compacted, it will get mooshy.
6. In a bowl, mix 1 cup water and 1 tablespoon vinegar. The reason you want to do this is because the rice is going to be sticky -- so before you pick up the rice, dip your hands and knife in the bowl.
7. Place a piece of plastic wrap over a sushi mat made out of bamboo.
8. Then put a piece of nori paper and then spread a layer of rice evenly over that. Then you can fill it with your desired ingredients towards the bottom of the nori.
9. Roll the bamboo mat up with all the ingredients inside. Gently roll it and squeeze it to get the lumps out.
10. Take it out of the mat and cut it into eight pieces.
Herod says making your own sushi at home is not just affordable.
"You can really put anything you want to and be creative with your own ingredients. You can use crab, salmon, steak, cream cheese.. whatever you want, you can put it in your roll."
Recipes:
California Sushi Rolls
Philly Sushi Rolls
For more information visit welldonecc.com.