Deals Episodes
Makeup For Less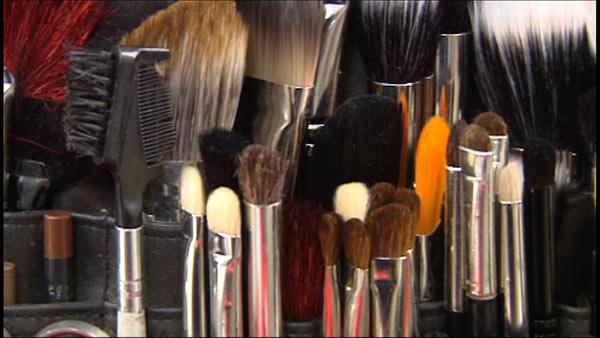 You don't have to spend a ton of money on your makeup! Professional makeup artist Steven Coleman has a lot of drug store makeup in his arsenal.
"You have a cosmetic counter at CVS, Walgreens, everyone is really stepping up the bar," says Coleman.
Steven spent five years working as a microbiologist. His background in science helps him pick the best makeup based on ingredients. We put a few of his favorite makeup items to the test.
First up, Maybelline's Gel Eyeliner at $6.50 compared to Mac's at $16.50. We found the Maybelline eyeliner glides across the eye just as good as the Mac. Both look the same on the eye.
We also put mascara to the test.
"I had a MAC mascara and compared it to Avon's super shock Mascara," says Coleman. "The Avon super shock kind of showed up the Mac."
Coleman says the Avon mascara is bolder and gives better volume and length.
"I think I get them 2 for $8 and sometimes that's when Avon is running the sale," says Coleman. "As opposed to going to the store and paying $16 for mac or bobby brown mascara."
Want bold, bright eyes? Look no more! Steven found Jordana brand eyeshadow for $3 each. That's five times less than similar, higher-end brands.
The next budget buy will brighten your smile without breaking the bank.
Coleman recommends NYX lip products.
"Most of their lip glosses are smooth, not too sticky and the colors are kind of muted and more natural," says Coleman.
From lip glosses to lipsticks -- prices are never more than $5 each.
Another item women pay a lot of money for is brushes. High end makeup brushes range from $12 and up.
"ELF has some brushes that are again in the grocery store that are priced at $1," says Coleman. "So for the everyday makeup wearer the working woman, that would be an investment you can go and get every brush you need for $10."
Steven Coleman is currently working on his own makeup line, and is hoping to have new products out later this year!
For more information check out Colecolors.com.
Here is the complete list of items we tested:
1. Maybelline Gel Liner $6.49 vs M.A.C $16.50
2. Avon Mascara $9 vs Dior Blackout $30, M.A.C $14.50
3. Avon Concealer Stick $6 vs M.A.C $16, NARS $24
4. NYX pencil eyeliners $2.99 vs M.A.C $14.50, Makeup Forever $18
5. NYX lipglosses $3.99 vs M.A.C $14.50, Bobbi Brown $22
6. Avon Makeup Remover Wipes $8 vs M.A.C $22-26
7. E.L.F Brushes $1 vs Sephora, M.A.C, Bobbi Brown (cheapest brush is $12)
8. E.L.F Faux Lashes $1 vs a good cheap buy that serves same purpose and functions just as good as any other brand of lashes
9. Jordana Eyeshadows $2.99 vs M.A.C, NARS, MAKEUP FOREVER RANGING $14.50-22