Deals Episodes
Lighthouse Helps Blind and Visually Impaired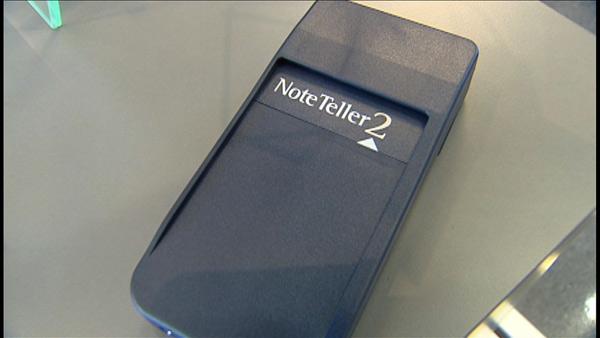 For the visually impaired simple tasks like picking out your clothes in the morning can be next to impossible, but The Lighthouse is giving the blind and visually impaired the tools to be as independent as they want to be.
That's where we caught up with employee Jennifer Parrish.
"July 2000 I was hired here and have been working here ever since and just recently in 2007 I got certified nationally as a certified medical transcriptionist," Parrish said.
A job that requires excellent listening and typing skills, but in Jennifer's case the emphasis is on listening.
Jennifer is legally blind and can barely see her computer screen. She relies on a speech program, installed on her computer, to tell her what's on the screen and what she's writing -- all the while listening to the medical information she is transcribing!
"I have a detached retina in my left eye." she said.
She suffers from a condition in her right eye where the eyeball is shaped irregularly and says she recently developed glaucoma.
Even though she only has minimal sight, she's able to continue working with the help of the non-profit organization The Lighthouse, one of the largest training and rehabilitation agencies for the visually impaired in the country.
"One of the things we really want people to know is that blind people can do anything that you can do," said The Lighthouse COO Sheila Moran.
"I've had so many programs from when I was a kid and now they've trained me for my employment and just helped me to move forward and elevate my career beyond anything I even imagined," Jennifer said.
Not only does The Lighthouse train and employ those blind and visually impaired, but they are a major resource to helping them easily navigate through everyday life.
From talking alarm clocks, to large print and Braille games, even those items we may not necessarily want to hear from, like talking weight scales, they are the tools that's giving those with low vision or none at all the independence they so desire!
Like Jennifer's cell phone equipped with speech software.
"That's my Facebook connection right there," she said. "I use that daily and when I didn't have the ability to use my phone like that I was like having to put it under something to magnify the text and it would just take so long and now with the evolution of the smart phone and the technology that's going along with that and the speech software -- it's awesome I'm so happy I have my smart phone that talks to me."
While it is great for any drink, the "Say When" device becomes a necessity when pouring hot drinks. You just hang it on the side of your cup and it audibly tells you when the liquid's at the top.
With the "Color Teller," you never need help picking out your clothes. One swipe and you decide -- green, red or white!
Always tell your bills apart and be sure you're not getting short-changed with the "Money Teller". You just slide the bill on top and it audibly tells you the amount.
As technology evolves so do the tools. Jennifer helped us navigate a PDA made specifically for the blind. It's just like any computer minus a screen, which isn't necessary, and Braille at the bottom!
She also showed us a deluxe magnifier that makes reading the newspaper or bills a breeze for those with low-vision.
"It's a little scary because it evolves so fast and we have to keep learning and learning and learning -- it's an extra step, but when you get it -- it's like, 'Oh, I can be like everyone else finally,'" she said.
While some of the hi-tech equipment is more expensive, agencies like The Lighthouse can help you find the resources and aid to make it more affordable. The low-tech devices are much more affordable and available for sale on it's website at Houstonlighthouse.Org.