Deals Episodes
Hunting for Bargain Clothes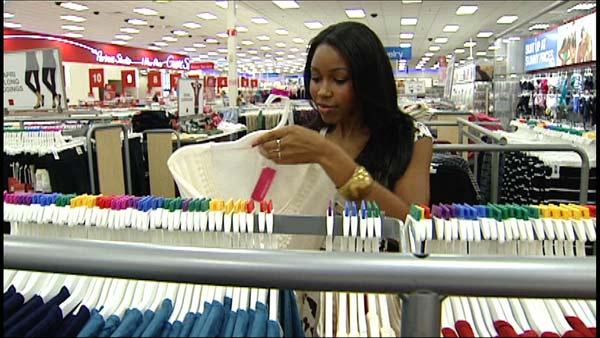 You don't have to spend a lot of money to look good. You can find quality clothing for less, if you know what to look for.
Juddeth-Morgahn Miller, author of the blog "Pretty on a Penny", says you can't go wrong on your budget bargain hunt if you follow a few simple rules.
"Here's a dress do," says Miller. "Do find straight hem lines just like this one. Usually when shopping for bargain buys hemlines can be pretty crooked. You want to make sure they are as straight as possible."
"When shopping for shirts pay attention to pattern," says Miller. "Make sure the pattern on the shirt aligns with the pattern on the pocket."
"Look for the color also. Opt for gold bright colors like this blue top right here," says Miller. "The bolder the better. It looks more expensive even though you paid a lot less."
When picking out a blazer or jacket, it's often what's on the inside that counts.
"You want to look for something like this. It has great structuring on the inside, no shreds or threads hanging around the buttonhole and the plus, it comes with an extra button," says Miller.
"When you are spending less on a handbag be a plain jane -- keep it simple," advises Miller. "And make sure the stitching matches the handbag. Also, make sure you stay away from handbags that have loud patterns and a lot of embellishments.
Something to always pay less for - the basics, like t-shirts and tank tops. You can cut back on these items without anyone ever noticing.
If you won't ever wear it, don't buy it. Buying a $5 shirt isn't a good deal if you will never wear it.
Another tip from Miller - check the washing instructions. An inexpensive shirt or dress that you have to get dry cleaned may not be such a good bargain. Also, bring a friend with you when you try things on, to get someone to give you an opinion of how it looks.
For more informaiton visit .