Deals Episodes
How to Make Cardboard Box Puppet Theater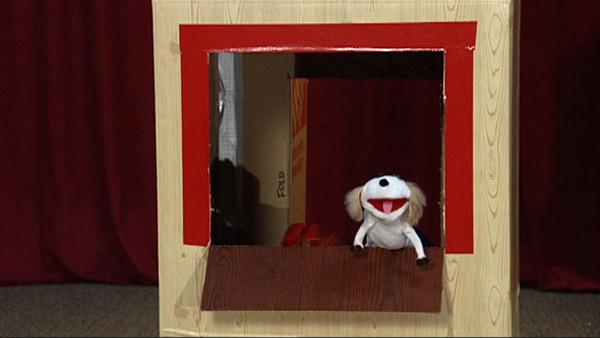 If you've got an old cardboard box, you can turn into a great place for your kids to play, like a puppet theater, a barn or a rocketship, with these easy DIY projects.
Have you ever spent time and money trying to find your children the perfect gift and all they want to do is play with the box? Well, this time, let them! Check out this fun cardboard box creation from our friends at A.D. Players Theater. Once you have this project down you can use the same design to create a rocket ship and a barn! Theater helps kids use their imagination," says Jason Hatcher, with A.D. Players Theater. "It helps them learn and grow." But if your child isn't ready to hit the big stage, bring a little stage inside your home.
PUPPET THEATER
Materials Needed:
A large cardboard box Misc. tools (box cutter, tape measure, straight edge, pencil) Contact Paper Duct Tape
Directions:
Cut one side of the cardboard box and lay it open flat. Use duct tape to tape the flaps together on each side. Have a friend help you cover the box with contact paper, with one person holding the roll as the other person rolls the paper out to cut the right size piece. Then cut and apply the contact paper. Flip the box over and, with a marker, label the four distinct sections - A,B,C, and D. To make the roof, find the center of flaps A and C. Use a straight edge to draw a line to the bottom corner of the flap in a triangle shape. That will be the line you will cut. Now, draw another line about two inches away and that is the line you will fold for the roof. Use a screwdriver against the cardboard, pulled along a straight edge, for easier folding. Cut the pieces out and fold along the fold lines. Next, cut out a door and window, which will serve as a door and stage for our puppet theater. You will cut these out on the same flaps, A and C. You can draw the door and window as big as you want. Working with the flaps at the top, you are going to tape it together one flap at a time. Then fold the sections over and duct tape them together, one section at a time. Start with section D, folding over to section C and so forth. If you want to add embellishments to your project, you can add colored duct tape. For more from A.D. Players Theater, visit
adplayers.org.