Deals Episodes
How To Grow Your Own Fruit Trees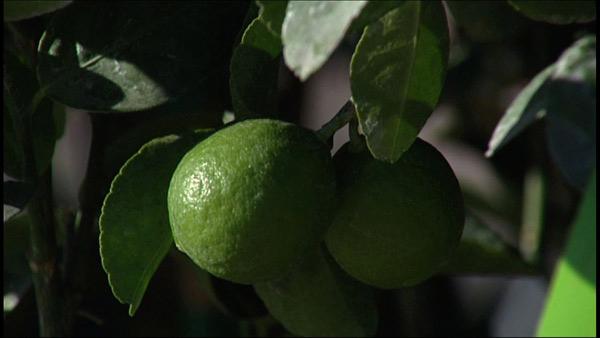 The price of groceries is going up and this includes produce. Many people cut costs by growing their own vegetables but did you know it's probably even easier to grow your own fruit? All you need are the right trees.
"It's really nice to be able to supplement some of your food cost with what you can grow yourself," said Diana Liga, Urban Harvest.
"Over the years we've saved thousands of dollars," said Jessica Haskins, fruit tree grower.
Volunteers are bustling -- getting ready for the "Urban Harvest" Fruit Tree Sale. Each year the one day sale gets more and more popular. Organizers say, in part, because people want to save money by growing their own food.
"As far as the amount of money and energy and effort that you put into it -- fruit trees are probably the easiest way to go," said Diana.
"Cost wise so nominal, at the start up costs, and bloom forever," said gardener Callie Hastings.
One of the most popular trees is lemons.
"When they sold them at the farmers market they were a dollar a piece," said Diana, "A dollar a piece at the farmers market - the tree if you were to buy it yourself would be $39. After about three years, you would easily have 200 fruits on your tree."
"If you have a mature orange tree, you are producing hundreds of fruit, hundreds of oranges per year. A bag of oranges at the grocery store is $10; you can get a bushel of oranges, baskets of oranges. A tree costs $30 and it lasts a lifetime and gives you hundreds of oranges a year," said Callie.
"You are saving money because you only paid $39 for say, a citrus tree, and in return you are getting every year, say hundreds of fruits," said Diana, "Two dollars an avocado, and you can buy your own avocado tree and you can buy hundreds of avocados a year once it sets fruit."
Great news for the "black thumb" gardeners, most fruit trees take almost no care at all.
"It's just so easy. You give so little to that tree and in return you get so much," said Diana.
"Once you get them in the ground or in a pot and get it established. They are very easy to grow. You just have to protect them if we have really bad weather. Other than that they grow just like any other tree," said Joy.
"Growing you food in general can save you money," said Diana, "If you are comparing what you grow to the cheapest produce at the cheapest grocery store it's going to seem like no way -- the amount it cost me and the tree planted."
You do have to know what types of fruit trees will work best for where you live.
"If you are in a cooler climate, what you have is a lot of chill up there. So, things that you would have available to you in great numbers would be apples, peaches, nectarines, plums, some of the pears," said Diana, "Now, in the south what you have available to you are things like figs, pomegranates, citrus and even avocado varieties."
Sure, it's easy and saves you money, but these fruit tree lovers say one of the biggest advantages is the taste.
"I've found over the years that homegrown fruit tastes a lot better. It's actually better for you when you can pull the ripe fruit directly off the tree it has a much better taste than fruit that has been trucked several thousand miles," said Joy.
"If they are in grocery stores they are picked under ripe, so by the time they get to you they are not quite as tasty as they would be if you picked them ripe from your tree. You are easily going to have that tree for like 25 years," said Diana.
The best way to decide what type of fruit tree to plant where you are is to contact your local county extension office. They will have a list of trees that work best for the type of climate you are in. Also listed is the best time to plant, prune, and directions for taking care of each type. To find your nearest county extension agency visit csrees.usda.gov/Extension.
For more information visit urbanharvest.org.