Deals Episodes
Golf for Less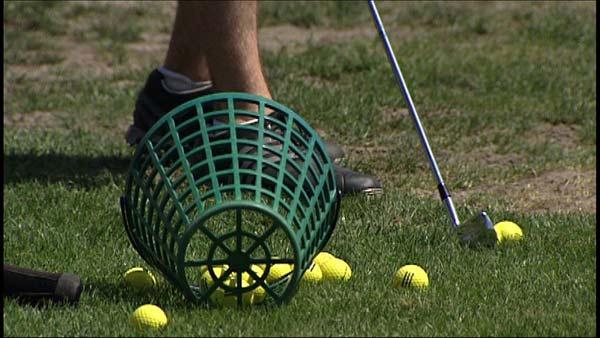 Golf is a wonderful sport for almost anyone of any age. If you've wanted to try it, but thought you couldn't afford it, think again.
"There are a lot of choices and options for you to get started in the game," said Donald Kim from Sam Moon.
Typically, the largest expense is the initial cost of getting everything you need to play the game.
While avid golfers tend to prefer high-end, higher-dollar name brand golf equipment, Donald Kim says beginners shouldn't shy away from lesser known, less expensive brands.
"If you don't know where to begin and you are clueless as far as where to start, the best thing to do is go with a starter set. It can start at $150 to $300. It gives you a bag, as well as all your basic clubs," said Donald.
Before you buy, Donald recommends getting professionally fitted for clubs.
"They'll do some testing on you in terms of your swing. They'll do some basic drills to analyze how you hit the balls and from there they will help you as far as finding what is best for you. Once you do know that, then you can go and look for the different types of clubs that are out there."
He says the most popular brand is Taylor Made. There latest set of irons -- called Rocket Balls -- is about $850. But there are better priced sets that can perform identically and sometimes even better. Cobra makes a set called the S3 Max, which is steel shafted and comes with hybrid clubs. You can find this for $450 to $500.
Your putter maybe even more important than your clubs though.
"Probably the most well-known brand out there, in terms of high-end, is Scotty Cameron, which I have right here on this side. These putters run from $300 on up. However you can find a putter head which is almost identical in shape. If you close your eyes, they may even feel identical. This putter here from Cleveland is only $45. It's a big difference there," said Donald.
Now you need a bag to put everything in.
"When you are looking for bags, the best thing to do is look for models that are a little bit older. That can save you some money. For example, what you have here is the most current model compared with the older model. You'll see some design differences buy in terms of the weight of the bag, in terms of the performance. However you can get this bag for a bigger discount. Anywhere from 15 to 50 percent off depending on how old the bag is."
When it comes time to accessorize, you can find deals on everything from shoes, gloves, and balls.
"They are $4 for one golf ball. That's a lot of money for most people, to pay $4 for one golf ball - but it is what the better players want. Because it performs the best. However there are a lot of other options, especially for beginners. In fact, this would be a complete waste of money to be spending $4 a ball."
One of Donald's recommended buys is the Pinnacle ball set.
"You can get 15 balls for 15 dollars. So you went from $4 to a dollar a ball. For most beginners, you would be completely fine. Even 10 years ago, at this price point the balls were just rock hard. They just felt really terrible, but the technology has improved so much these are not harsh at all when you hit them. In fact, they perform just fine for most beginners out there. You don't need to spend $4 a ball. You don't have to stress as much when you lose it, too," said Donald.
"For a long time, the classic leather glove is what everyone used here. You can find it from $14 to $16 just for one glove. However, you can go to a synthetic glove, for example, something like this. In terms of feel, it is very similar. You can get two gloves for $20 - much better value."
And, you can find a big money saving on shoes if you know what to look for.
"On a high-end for the better players, you can find shoes that are $170 and up. Most players are not at this level. You don't have to spend $170 and up. You can go with a nice basic shoe that's going to be about $50 to $60. The materials will not be as high-tech but it will be just fine for you. You are still going to have a nice soft spike sole, as well as most of these will be leather uppers as well, they will be comfortable and soft on the inside as well."
Donald also recommends buying used. Besides popular resale sites like EBay and Craig's List, many golf companies, like Taylor Made and Calloway, have certified pre-owned equipment websites, or just ask someone in your course's pro shop if they know of any used equipment for sale.
For more information:
woodlandsgolf.com
taylormadegolfpreowned.com
callawaygolfpreowned.com
Special thanks to: cypresswood.com.