Deals Episodes
Gadget Repair Deals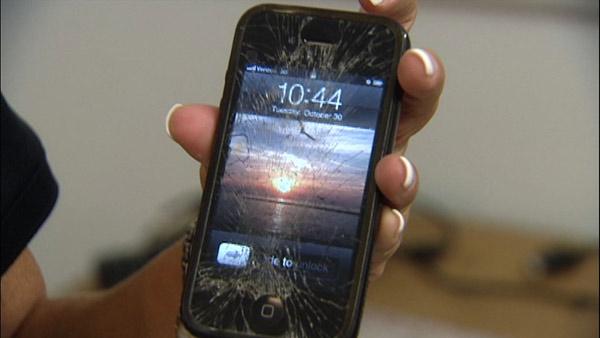 Tori Alfano is a life-saver -- of sorts. She fixes your broken gadget for you!
"At FixUrGadget, we repair all smart phones, all tablets, laptops, all game consoles, iPods, MP3 players, we fix it all. You know, everybody wants everything fixed now. And we didn't want to give our phone up, didn't want to be without. So that's where we came up with the idea that there's gotta be some way to fix things immediately. And cost effective."
So out of necessity, she teamed up with her family to create FixUrGadget.
Tori says, "Instead of going to buy new, there is a place that you can get them repaired instead of having to spend you know $300 on a brand new device. When you can get it repaired for less than $100. The savings that we offer to our customers is about half the cost of tablets and half the cost of all smart phones. If you were to go to the manufacturer, if you go to your provider, they don't even fix them. Most of the time even if you have insurance, we're still half the cost of your deductible."
Does a cracked screen sound familiar? We took this cracked smart phone to the retailer. They quoted us $149 to swap it for a refurbished phone. When we called the provider for repair, they actually suggested we take it to FixUrGadget!
"Probably 80-percent of our repairs are smart phones and it's glass that is shattered. Manufacturers are going give you a refurbished phone and it's going to be a couple of days," says Tori.
In less than 45 minutes our smart phone looked like new.
"While you wait, go have lunch, run an errand and come back and you're amazed because you phone looks like you just bought it."
The glass on this tablet was shattered so badly, it made it unusable.
"Time is money. I can't be without my emails and I feel like I'm missing out if I don't have my phone with me or my tablet or my computer," says Tori.
A new iPad would cost about $400 but Tori's techs were able to fix the screen in about an hour and for just $125.
"I think it's important because you get your device within an hour so that means you're back connected to the world. Your email, whether it's texting, you missed a phone call. You want to get back settled with your devices. A lot of people, for instance, the guys, the kids they feel like they can't be without their games. Their game consoles. It's like they look forward to going home and playing that game. Not only do you get your life back together but you're saving half the cost if you were to take it to the manufacture and you're not without for two days. Everything is back in order within the hour." says Tori.
Some people think they can figure out how to repair their gadgets themselves but it isn't as easy as it looks.
"When you try to repair it at home, what happens usually you come see us anyway. It may take you 4 hours and still not have it repaired. There are certain tools that you use, you can't just use your little screw driver in your garage and get devices apart and then try to get devices back together. That's why i have trained technicians to do all that. These guys fix more people problems that people bring in that they think they can do themselves, these guys repair it," says Tori.
Chances are there is a store similar to FixUrGadget in your neighborhood. Just remember to arm yourself with the right information before you drop your device off.
"Well when you're looking for a place in your city, like FixUrGadget, make sure you do your research. Ask how long have they been around, what's the warranty? We offer a 30-day warranty. These places come and go, they pop up and then they close down. So make sure you ask what part are they using. Not an after-market, that's very important. Do they have trained technicians? Do they have parts available, do they fix it immediately within the hour? Do they have good reviews online? That's really important, look at the reviews. We offer all that, and we're family owned."
Tori warns, "Another thing to be careful for is privacy. When our technicians are fixing the phone they have to check the screen to make sure it works properly. So be careful who you give your phone to because a lot of your information, personal information is on a cell phone, on your tablet or on your computer."
For more information visit Fixurgadget.
Get Social with Deals:
Like Deals on Facebook: facebook.com/DealsTV
Follow Deals on Twitter: twitter.com/Deals_TV
Pin Deals on Pinterest: pinterest.com/DealsTV/
Due to the pre-recorded nature of this program, some prices may not be current. Please check your local retailer.