Deals Episodes
Furniture Fix-Up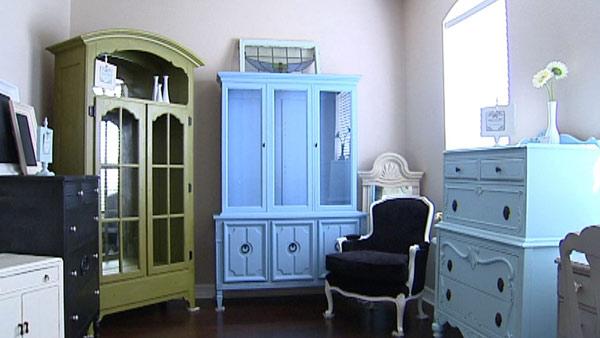 You can save money by giving your old, broken and worn out furniture a brand new look.
Jannet Howard turns old, worn out pieces of furniture into beautiful new creations. It's a living she accidentally stumbled upon.
"I started with this business about a year and a half ago because I lost my job at the construction company," says Jannet, "with the economy the way it was it was difficult to find a job that would allow me to be at home with my children in the afternoons or whenever they needed me to be home."
Now the boss of her own business "Simple Matters", Jannet says if you can find the time, this is something just about anyone can do.
"For the most part, it's pretty simple," says Jannet, "Some of them just need a little paint or clean them up just so they look better."
Jannet finds old pieces of furniture at garage sales, thrift shops and even in the trash. Customers also bring her their old pieces of furniture to fix up.
If you are going to try and makeover your own furniture, Jannet recommends using top quality paint on your projects.
"If you don't buy good quality paint then you pieces are not going to be good quality. Buying the best paint, buying the best quality you can afford gives you the best results," says Jannet.
To see some of Jannet's work check out her website at simplebutmatters.com. To read her blog visit simplematters2.blogspot.com.