Deals Episodes
Flipping Secrets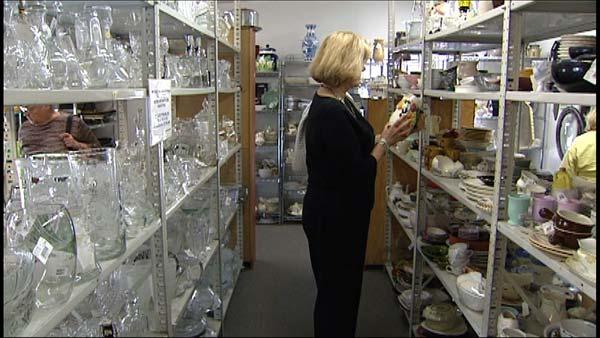 We could all use a little extra cash. Getting it can be as easy as turning one person's trash into another person's treasure.
Have you heard of "flipping?" Flipping is when you buy something at a garage sale, estate sale, or even get it for free and then resale it for more money.
At "The Guild Shop" resale store, clients bring in items and get cash. Rothwell Ward has made thousands of dollars and most of the items he gets are free!
"I fix up items," says Rothwell, "Sometimes I go on the curb and there's a piece of furniture there. Sometimes people leave things to pick up before the garbage man pick up."
Rothwell showed us a set of drawers he refinished after getting it for free. He hopes to sell it for $171. Rothwell recently sold a similar set of drawers for $200.
Renaldo Franceschi spends his weekends going to garage sales and finding steals. His advice go for unusual items, or items you can't find in your area. Some of the items Renaldo recently found: A hand woven rug from the middle east for $7, he hopes to sell it for $99, and a $10 brass pig he hopes to sell for $45.
Linda Lively also shops at garage sales and has been almost all her life. Recently a special blue box caught her eye. She scored a Tiffany ice bucket for $10! Linda hopes to resale it for up to $300.
So, how do you get started if you want to "flip"? Margaret Shilstone has been "flipping" for years.
"I think if you are a beginner -- start with small things." says Margaret, "Things that are not terribly expensive, that are not bulky. Because as you get the confidence and as those things sell you will think I can do more with this. I'm going to venture out."
Margaret's advice, first do your homework. Go into different resale shops in your neighborhood and see what kinds of items they are selling. Second, set a rule for your spending. For example, try to make three times what you spent on the item when you resale it. Third, make sure the item you are buying is not broken or damaged. And, Fourth, don't buy something that *you* wouldn't mind getting stuck with.
Margaret says anyone can make money by flipping, all you have to do is get started!
For more information visit Theguildshop.org.