Deals Episodes
DIY These Expensive Department Store Hats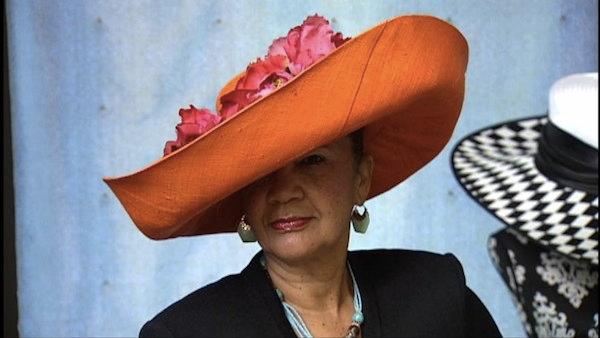 Department store hats can run anywhere from $60 to hundreds of dollars. But with a few craft supplies and your imagination, you can transform almost any plain, basic hat into a statement piece for just a few bucks!
"Wearing a hat makes a lady feel proud, confident, and a true diva. My favorite saying is 'When you wear a hat, don't worry about speaking because the hat will speak for you,'"says Debra "Lady" Lockett, President of Callie's Hats and Heels. But you don't have to spend a lot to make a statement with your hat. Debra shows how to DIY these four eye-catching hats - A summer hat for you and for your little girl, a traditional church hat and one over-the-top, Kentucky-Derby-style hat! To start with, find your supplies. Look around your home and see if you have any old floral arrangements you're tired of. Broken jewelry is also a great embellishment. If you're tired of the same Christmas décor, get out the box and use some of the birds or cherries for a new hat! You'll need E6000 Glue and a Hot Glue Gun. Be liberal with the glue, you want your accents to stay on!
DIY Floppy Summer Hat
Debra simply glued a long strand of full bright-colored silk flowers to an orange floppy hat. It instantly gave a new look to an otherwise typical looking summer hat.
Summer Hat For Your Little Girl
If mom's looking chic, her daughter should too! Debra uses a yellow hat and embellished it with three fabric butterflies she found in her craft box - two purple and one blue. She started by lining the rim of the hat with a blue ribbon that complimented the one blue butterfly and simply hot glued it around the rim. To cover the area where the ribbon met, she hot glued the blue butterfly onto it. She added the purple butterflies with hot glue on either side of the blue one. The result was a darling summer hat perfect for any little girl!
DIY Church Hat
Debra bought a standard hat for just a few bucks. She hot glued a large flower at the base of the hat that she had in her craft kit from a floral arrangement she disassembled. Using veiling with a few Chanel dots she had from a prior project, she glued it with hot glue on the inside of the hat so that it would barely cover the top of the eyes once the hat was on. No one will see the glue as it's underneath the inside of the hat. To give it the classy accent it needed, Debra used a hat pin. Popular back in the day, these are making a huge comeback! Debra put the hat pin through the back of the hat so that you not only look good coming, but going as well.
DIY Statement Hat
For this one, you want to start with a hat that has a little something already on it. Ours had a huge bow in the back but was still relatively inexpensive. Using bold crystal embellishments and hot glue, Debra lines them around the base of the hat with just a bit of space in between so the points almost touch. She adds faux birds with a beautiful green color to the back of the bow using her hot glue. To reinforce the bird so it doesn't fall off, she adds a bit extra glue to its wings and tail. Because Debra's craft supply box is full of all sorts of neat things, she finds a stand of crystals to wrap around the base of the birds tail, which in the crystal embellishments we used around the hat. This hat definitely speaks for you so that you don't have to say a word when you walk in the room! For more from Debra Lady, visit
FortyPlusModels.com