Deals Episodes
DIY Frozen Treat and Popsicle Recipes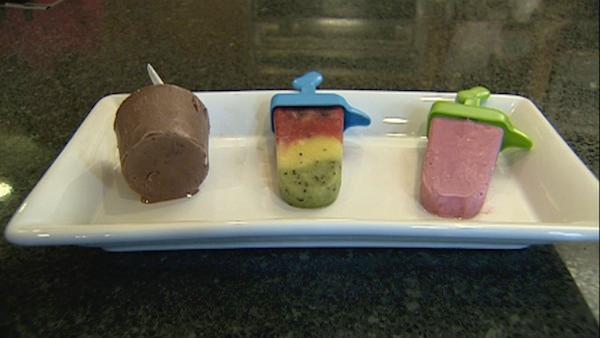 When the temperatures outside heat up, there's nothing like a frozen treat to cool things off. Here are some great recipes for making your own popsicles at home for less than store bought and healthier too!
Molly Fowler, also known as the Dining Diva, says making them at home is not only cheaper and healthier, but easy! "You know what goes in it. You're not going to have the preservatives, you're not going to have the artificial coloring, and you're not going to have that excess sugar. You're going to know how you're sweetening it, what goes in it. And so for me it's making a better choice for how I feed my family and how I treat myself," she says. Here are the recipes for the Dining Diva's favorite frozen treats:
Rainbow Frozen Fruit Pops
Frozen Yogurt Pops
Chocolate Nutella Creamsicles
For more from Molly, visit
TheDiningDiva.com.