Deals Episodes
DIY Fresh Flower Fascinator Hat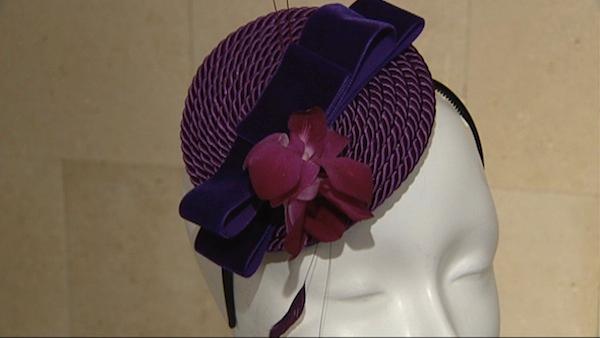 The beautiful and fashionable Kate Middleton, Duchess of Cambridge, has sparked a huge comeback in gorgeous headwear. Here's how you can make a beautiful fascinator hat with tips from a flower and design expert!
These show stopping fascinators are one of the most fun trends in fashion right now, and floral designer, Dwight Woodbury, is adding his own special touch to make them over the top. Even though Dwight doesn't want to give away all his secrets, he showed us a fun and simple design we can all do at home! Fascinators are great for big events, especially one day events like a wedding. Although they normall use synthetic flowers, Dwight decided to use fresh for a special twist.
Fresh Flower Fascinator
Materials:
Felt
Ribbon
Green masking tape
Hot glue gun
Plain headband
Cording
Flowers (fresh or synthetic)
Flower glue
Wire (optional)
Directions: 1. Put a dab of glue to the middle of your piece of felt. Glue the end of your cording to the felt. 2. Wrap the coil in a circle shape on the felt and secure with glue. 3. Cut the remaining edges of the felt, leaving a circle foundation. 4. Hot glue the foundation directly to the top of 5. Cut three pieces of ribbon - 5 inches, 11 inches, and 13 inches long - and bring the two ends of each piece of ribbon together and glue them. 6. Stack each bow from biggest to smallest and glue together, making one big bow. 7. If using wire, bend a 2 inch piece in half and put it through the throat of the flower. 8. Wrap 2 or 3 flowers together with green tape. 9. Glue flowers inside the folds of the bow. To see more fabulous fascinators designed by Dwight, take a look at
our photo gallery.
For more from Dwight, visit
DLWoodburyDesigns.com.