Deals Episodes
DIY Candle Warmers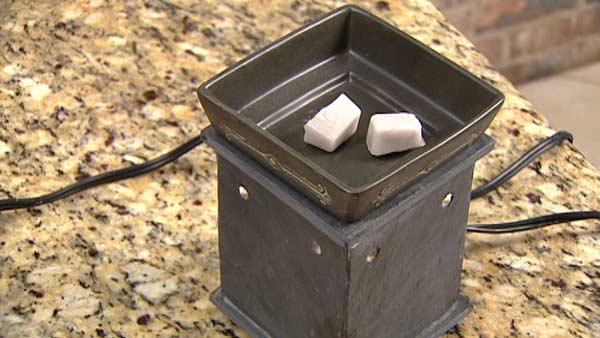 Tiffany Ivanovsky of the Frugal Living Blog admits she has a thing for candle warmers. They're flameless; they make for a great decoration and smell wonderful. But the wax refills can get pretty pricey! Tiffany has two ways that you can make them yourself.
METHOD 1:
If you have candle warmer wax that has lost its smell, don't throw it out!
Use a dull knife and carefully get the wax out of the warmer.
Save the wax and save the container it came in.
When you're ready to make a new batch, simply put the wax into a microwave safe bowl.
Put in the microwave for 30 seconds to 1 minute. Keep an eye on it! It just needs to liquefy.
Use a pot holder when you take the bowl out of the microwave.
Put in a few drops of essential oil of your choice.
Swirl it around and pour the mixture into the original container the wax came in.
Put the container in the freezer for a few minutes until it hardens and viola!
Pop out the squares as you need them.
METHOD 2:
If you have already thrown out your wax... but you have scented candles around the house, here is another suggestion.
Put the scented candle in the microwave for 30 seconds or more.
WATCH IT CLOSELY. Most candles have a tiny and thin metal disk at the base to hold the wick. This can be dangerous if the candle is left unattended in the microwave too long.
Once the candle is liquefied, use a pot holder to take it out.
Pull out the wick.
Get an ice cube tray and simply pour the melted candle into the tray, filling about halfway up.
Put the ice cube tray in the freezer until the wax hardens.
Pop them out like you would an ice cube and store in Ziploc bags.
When you're ready to use your candle warmer, put in a cube or two and the scent from the candle will fill the air.
Tiffany Ivanovsky www.MyLitter.com