Deals Episodes
Create New Outfits With the Neutrals in Your Closet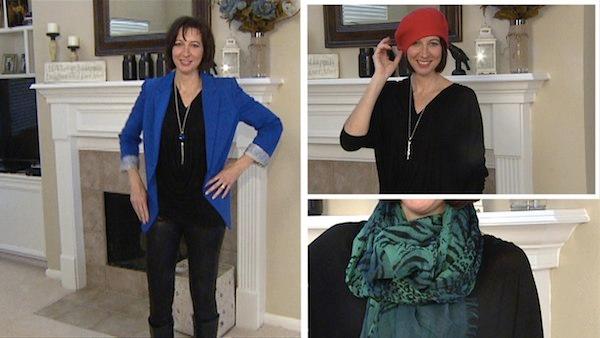 If you've got neutrals hanging in your closet, you've got the framework for some great new outfits. Learn how to pair neutrals together to make new looks and what neutrals work best for your skin tone.
Do the drab colors in your closet need a makeover? Well, you don't need to buy a new wardrobe! Color expert Lauren Battistini is arming you with the rules you need to know to make any neutral clothing option look fabulous! Here are her tips:
1. The Best Neutrals for Your Skin Tone
First, establish what your best neutral colors are based on your skin tone and build your wardrobe around them. Make sure you have a light, medium and dark neutral picked out. This way you'll have options. If you have a cool undertone, try bright white, grey and black. If you have a warm skin tone, try cream, khaki and brown. If you have a blue undertone, soften you look with soft white, taupe and navy blue
2. Finding the Neutrals In Your Closet
What's a neutral? Generally neutrals are considered to be denim, grey, black, navy, taupe, and brown.
3. Two Accesories that Go with Any Neutral
When accessorizing, two elements in nature go with any color of neutral: white or wood. "White is the perfet neutral. It goes with any other neutral," says Lauren. "All you need is really one piece of white jewelry to complete your look." "Wooden jewelry goes with any neutral or any color," says Lauren. "It is a universally flattering accesory choice."
4. Wear All Black With Pops of Color
If your wardrobe is full of mostly black clothing, you don't need to buy a closet full of new clothes! Find ways to add pops of color, like a bright jacket, a fun hat or a bright scarf.
5. Four colors that work on all skin tones:
There are 4 universally flattering colors that look great with any neutral:
True Red
Turquoise
Eggplant
Teal
"If you incorporate any or all of these four colors into your wardrobe, you're going to get the most bang for your buck because they coordinate with any other neutral," says Lauren. For more from color expert Lauren Battistini, visit
ColorMyCloset.com.