Deals Episodes
Cojo's Fashion Tips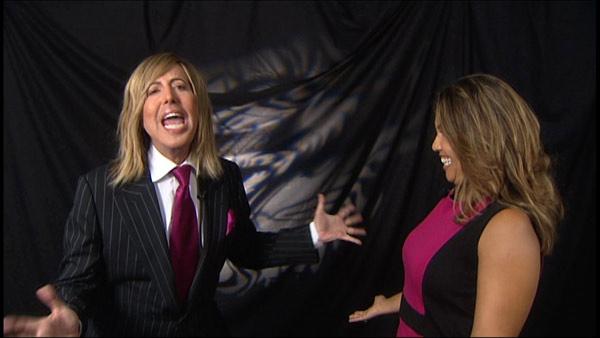 Fashion critic Steven "Cojo" Cojacaru, who is most known for his best and worst dressed lists, took some time off from the red carpet to share some of his online shopping tips. He says shopping online is one of his favorite ways to save money.
"I want a lot of bang for my buck," he says. "I need a lot of volume when it comes to clothes and I'm not going to waste my pennies. When you see the average savings are 20-30, even 40 percent off, why?" he says. "You're not paying for the markup because they are not paying for overhead -- it's a no muss, no fuss operation."
Even though 2/3 of consumers are shopping online, he says many are still leery. So, with clothes purchased over the net, Cojo shows us exactly what we should be looking for.
"Professor Cojo here, please get out your writing materials and let's study these notes," he jokes.
"When it comes to fashion and staying current this season, it's all about the details, so right now you're seeing pockets on every dress," he said. "It just gives you that kind of dressed up, yet very casual, easy feel. You never want fashion to be forced," he said.
"Leopard at this point is the new black - it's the new neutral, it's a classic," he said. "This is a great way to keep your fashion current without owning the look head to toe because if you would wear leopard head to toe you would get on Cojo's worst dress list and there is nothing worse than that!"
He says the shoe of the season is a suede bootie with a wedge heel.
Cojo says another great benefit to shopping online - it's very competitive, which means you will always find lots of deals.
"Fashion has gotten very accessible, it's gotten very main-stream, it's not about wearing couture, it's about looking like couture, like you are walking on the runway, but it's getting the value," he said.
"I love the tuxedo pant - it's been around since the beginning of time, YSL revolutionized it," he said. "It's a perfect item you can dress up or dress down, all you want is a little tux detail, so you want a little satin strip going down the side of your pant or even a little satin piping."
He says there's nothing more important this season than a solid black jacket.
"And now what we're seeing is more of a crop jacket look - you want it cropped enough that it covers the hips," he said. "So, you're long jackets - not as fashionable - don't hate me because I'm beautiful, not as super fashionable, I would even go to your seamstress or tailor and shorten them," he said.
Since you're not in the store - you have to pay extra attention to the details!
"What's great about online, you can see the fibers, it almost gives you an eye that you wouldn't even see in the store." "Look to see what the button detail is, look to see what the collar detail is, look to see the hem," he said.
The more detailing Cojo says, the better the garment.
"It's very import to save your money and use it wisely," he said. "There's no greater investment in your wardrobe than the classic trench coat." "How we really spiff it up too, we throw on a scarf, there's no greater thing in the world to update your wardrobe for pennies on a budget than throwing on a scarf. This season I'm absolutely loving the printed scarves."
The bell bottom is back in a major way and you know the really cool way, I've seen the Olsen sister and Cameron Diaz, is to drag them on the floor - they can never be long enough," he said.
Clothes used in this segment were from Zara. For more information visit www.zara.com.
For more of Cojo's tips you can follow him on Twitter or Facebook.