Deals Episodes
Canton: Largest Outdoor Shopping Venue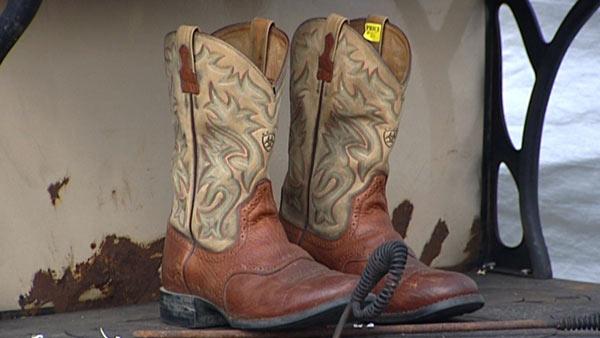 It's the oldest and the biggest outdoor market in the United States. Canton, Texas, may be one of the best kept shopping secrets in the country.
People come from all over the country to shop. It's a tradition dating back to the 1850's when the local judge would come to town on the first Monday of every month.
"When he held court people would come to town to see who was getting hanged or convicted. And, in the process they started trading and as they bartered and traded, it just grew into what it is today," said seller, Linda Hatfield.
It is a massive treasure hunt with about 500 acres and more than 7,000 booths.
"Most of what I use is all recycled material," said seller Melissa Brownlow.
There are fancy items, like this high-end furniture made from wood stripped from old homes.
"We have anything from entertainment centers to armoires to beds," said seller Scott Taylor.
There are also vintage collections and precious antiques.
"This is a bubble gum machine," said shopper Chester Alexander, "Hit a duck get a bubble gum."
And let's not forget about what 43-year-vendor Smoky calls 'Junk.'
Things like old padlocks and worn shoes 'Smoky' says they're all treasures. Another vendor, Gary Fleet, calls himself a 'junk - man.' He says business is booming.
"Some of them think this is absolutely junk, then when they find out how much we sell, they are amazed," said Gary Fleet, "The IRS may be watching but business is incredible, it really is."
His popular booth was born from his family's money saving rule-- don't throw away anything. He showed us how it could work for anyone. The average old, worn out item in your home can actually bring in a few bucks.
"Like these old silver spoons, they are beating these down flat," said Smokey, "They are stamping this down flat. Stamping somebody's name in them with a flat and cutting it right here putting it on a chain and making a necklace. Cutting this part off and making a ring."
And speaking of jewelry, even if it's broken-- he says save it-- because stylists will dish out a few dollars for just the right piece.
"Tables of old jewelry that are broken pieces and they are taking that and putting it on frames or wreaths or re-making necklaces out old broken pieces."
And check your closet for things like old boots. Home decorators will pay $10- 20 for those.
"Old cowboy boots, ratty torn up ones making birdhouses."
Lastly, if your yard equipment breaks down, don't throw away a thing.
"Like the front part of an old tractor. They can hang them in restaurants, handing jewelry from those, hand them from the walls."
Some people have already caught on.
"I think it's fun to dig through the old things," said shopper Kim Neathery, "Some peoples junk is other people's treasures."
And you still haven't seen the half of this flea market. But these happy shoppers have seen enough.
"We've got some bargain sheets. Saved a lot of money on those," said Melissa Brownlow, shopper.
For those considering Canton First Monday Trade Days, here's a bit of advice, so you won't get lost in the shopping experience.
"A map. We check off where we've been and where we're going," said shopper, Leah Ellis.
"I don't even know if I know how to get back to my car, we'll see," Sharon Butler, shopper.
Although it's called "First Monday," Canton Market is actually open once a month for four days, Thursday through Sunday.
For more information visit firstmondaycanton.com.