Deals Episodes
Buying Organic Foods On A Budget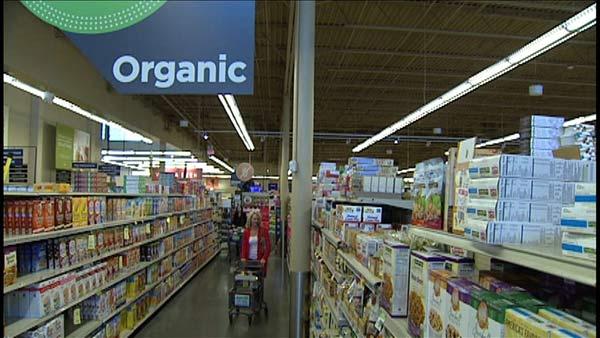 Organic foods are grown without the use of pesticides, which make them very attractive to us as consumers. On the other hand, there are usually more costs involved with growing organic foods, which mean you typically pay more for them at the grocery. Nutritionist and author of the book "The Pizza Trap," Gabrielle Welch says if you arm yourself with a little knowledge, you can still afford a mostly organic diet.
"You don't have to break the bank or your budget in buying organic. If you follow a few simple rules you can easily feed your children 90 percent of foods that are organic," said Gabrielle.
When it comes to produce, the Environmental Working Group has put together two lists to help shopper know when it's better to buy organic and when it is unnecessary. "The Dirty Dozen" list includes those foods that typically have more exposure to pesticides and "the Clean Fifteen" lists foods which have little to no traces of pesticides.
"If you think about the fruits and vegetables that have a hard shell or layer on the outside, like a pineapple, that you might be peeling or pesticides can't get to, like a grapefruit. Those are the ones you don't have to worry about," said Gabrielle.
Foods on the "Dirty Dozen" list tend to have more exposure to pesticides, have thin outer layers, and are usually eaten raw; Gabrielle recommends you do buy the organic version of them.
Not sure if your produce is organic? Gabrielle says just check the sku number.
"If the plu sticker has a number nine on fruits and vegetables and this goes for anywhere you are, anywhere in the country, any grocery store - then you know that that piece of fruit is going to be organic."
Another way to save on organic foods is to see if your grocer has their own store brand organic label similar to Kroger's "Simple Truth" line.
"Grocery stores have done a great job, they are giving us organic products at a very reasonable price by having their own store label versus a private label," said Monica Bearden, nutritionist.
Kat Cosley found prices on the "Simple Truth" brand was about 40-percent lower than the name brand counterparts.
"They buy in quantity so they are able to get it at a lower price versus a smaller label that might not have the quantity," said Monica.
At HEB, the store prides itself on low prices on their "Central Market" organic label.
"It's an own brand product so we don't have to go to another vendor or a third party vendor," Cyndy Garza Roberts, with HEB.
Randalls and Safeway stores have organic items sold under the "O" Organics brand.
You can also save a lot of money on organic by shopping in the bulk food section at any store. Kat found cornmeal, steel cut oats and granola cereal 70-percent cheaper than on the shelves.
Gabrielle says watch out when shopping organic -- reading labels is key.
"One thing we need to be careful of is to understand what certain words mean," said Gabrielle, "What does organic mean versus natural? Organic means the food has to go through a very strict set of rules to follow the category. There is no deviation - it is what it is. When you buy something natural, natural doesn't really mean anything. Natural means I want to market this product to you, I can really put whatever I want in it but if I write the word 'natural' you are going to be more inclined to buy it."
But, don't get too hung up on the word 'organic.'
"I think if you keep in mind the guidelines we talked about -- the dirty dozen, the clean 15, buying seasonally, those kind of things, you don't become a slave, you become knowledgeable, aware, and more empowered to make better choices for your family."
2013 Dirty Dozen List
1. Apples
2. Strawberries
3. Grapes
4. Celery
5. Peaches
6. Spinach
7. Sweet bell peppers
8. Nectarines
9. Cucumbers
10. Potatoes
11. Cherry tomatoes
12. Hot peppers
2013 Clean 15 List
1. Mushrooms
2. Sweet potatoes
3. Cantaloupe
4. Grapefruit
5. Kiwi
6. Eggplant
7. Asparagus
8. Mangoes
9. Papayas
10. Sweet peas -- frozen
11. Cabbage
12. Avocados
13. Pineapple
14. Onions
15. Corn
For more information:
Welchwellness.com
The Dirty Dozen/Clean 15
Due to the pre-recorded nature of this program, some prices may not be current. Please check your local retailer.