Deals Episodes
Bracelet Web Extra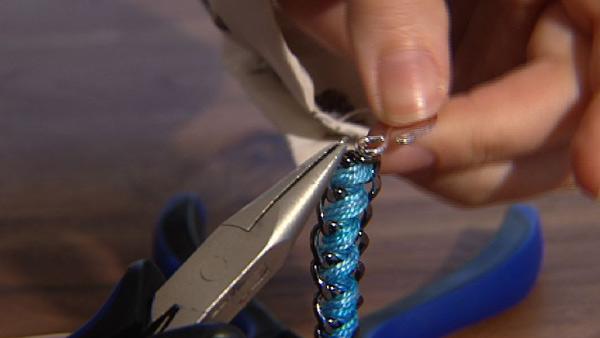 Boutique websites are selling friendship bracelets for $60 to $100 and up! Jewelry designer Alicia Di Rago shows us how to make a colorful bracelet using chain and embroidery floss.
Chain & Floss Bracelet
Materials needed: Chain, embroidery floss, clasp, jump ring
First step:

Measure 2 pieces of chain at about 6 inches in length each.
Measure about six pieces of embroidery floss to 36-42 inches
Second Step:

Hold pieces of chain together and lace the floss through each hole in the chain. start from the top and go to the bottom, then go back up again.
When you are finished, tie it in a double knot Final step:
Add jump ring to both ends, and a clasp to one end.
For more information: dismountcreative.com