Deals Episodes
Bedroom Makeover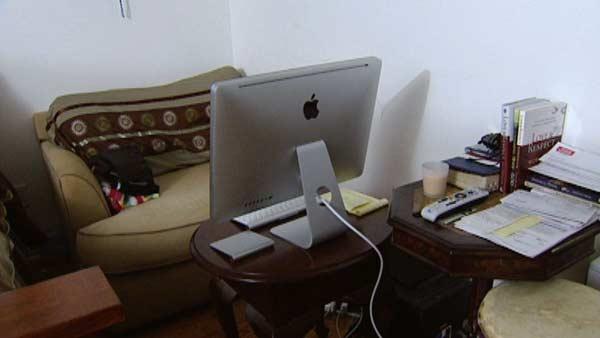 The Whittaker's went from a family of four to eight and their quiet life turned into chaos and lots of toys. With the help of internationally known designer Marc Thee, Deals is going to give mom and dad a little space of their own.
Crissie was on bed rest with triplets when they moved into their house leaving her with little say on decorating. Right now, she gets ready on the floor with a simple mirror and make-up baskets. Her husband Curtis, who is now working from home, has his office in their bedroom which is a sofa chair from the living room and a computer. Their decorations include their seven-month-old's crib and changing table.
Marc starts by de-cluttering -- getting everything out of the room!
The Deals team did four money-saving DIY projects:
1. Updating Crissie's old end tables with some high gloss paint. While Marc says they look outdated, they still have a great shape and paint can really transform furniture like this, instantly bringing them up-to-date.

2. Curtains - Marc found curtains on sale, two panels for $19.99. He bought one grey and one cream panel, ripped them apart and used no-sew tape to create and finished seam. Then hung them, alternating colors.

3. Adding artwork can be as simple as using existing or clearance rack frames and wrapping paper or tissue paper. It can make a bold statement for a lot less!

4. To display the artwork, Marc paints a grey cube on one wall. He says when working with small art you want to give them a little bit more wow! One of his favorite tricks is to paint a big block of color behind it. He says it grounds the art and gives it a lot more presence. He makes it six inches bigger than the art (grouping them in a cube pattern of four) with two inches in between each frame he makes the square 44 inches.
The Whittaker's were amazed at the bedroom makeover and loved the changes!
For more on Marc Thee or to get more designer tips check out:
altogetherhome.com
www.marcthee.com