Recipes
Roast Tomato Sauce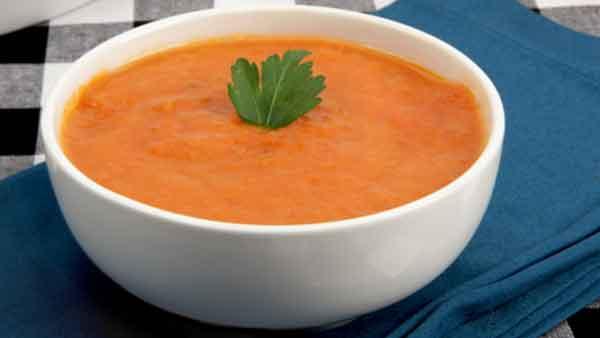 Servings: Yields: 3 cups, Serving Size: 1 tbsp
Provided by: Kary Osmond
6 plum tomatoes, quartered (about 1-1/2 lb/750 g)
1 onion, coarsely chopped
3 cloves garlic
2 tbsp (30 mL) extra-virgin olive oil
1/4 tsp (1 mL) salt
1/4 tsp (1 mL) pepper
1-1/2 cups (375 mL) sodium-reduced chicken stock
Directions
In roasting pan, toss together tomatoes, onion, garlic, oil, salt and pepper; pour stock over top. Roast in 400 degrees F (200 degrees C) oven, stirring occasionally, for 1 hour or until very tender. Let cool slightly.
In blender, blend tomato mixture until smooth. (Make-ahead: Refrigerate in airtight container for up to 2 days.)
This is the perfect dipping sauce for our Chile Rellenos.